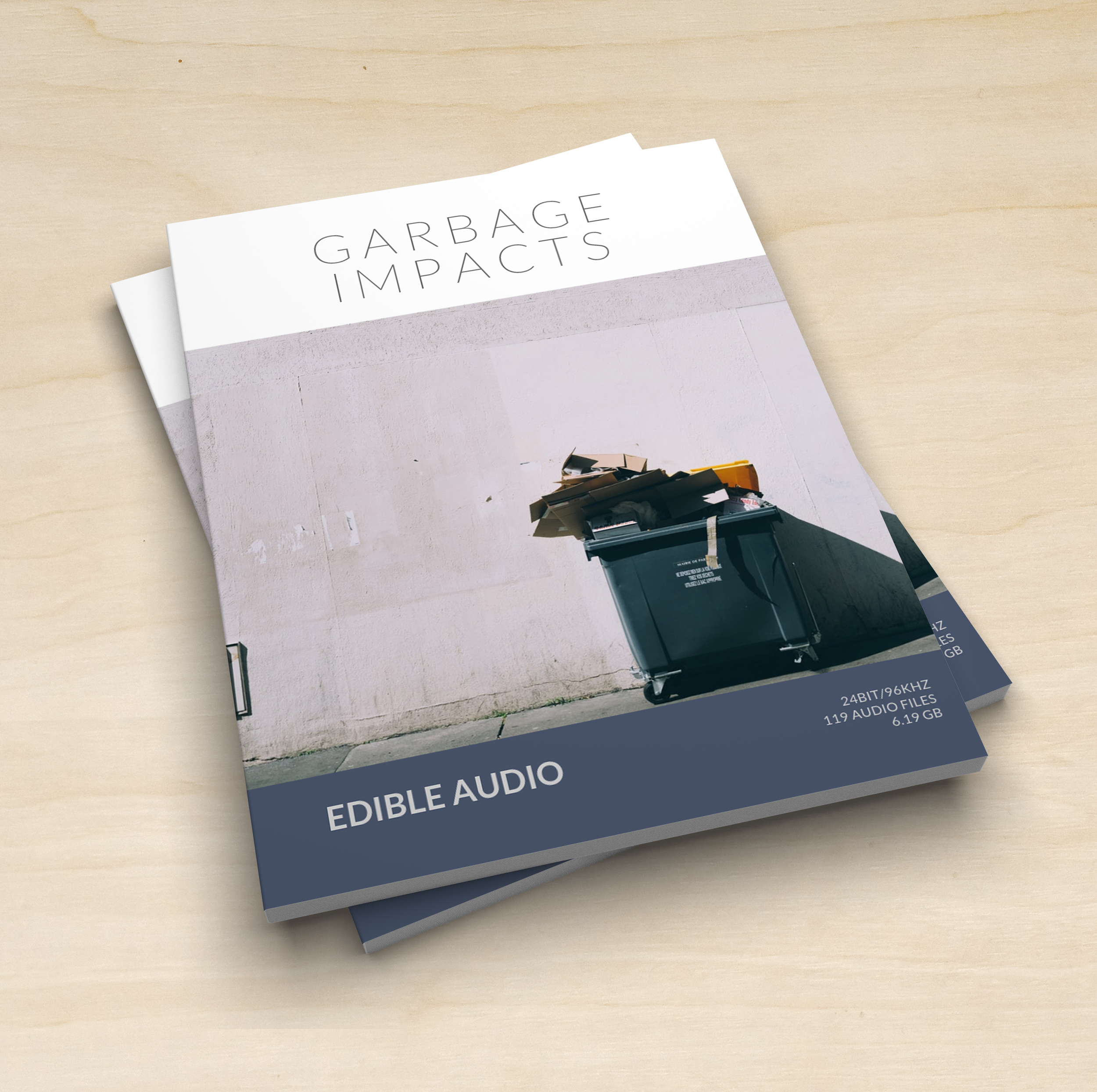 24bit/96khz
119 Audio Files
6.19 GB
Equipment Used:
Microphone: Schoeps CCM8/CCM4 MS & Sennheiser MKH 8020 Stereo Pair
Recorder: Sound Devices 788T
Software: Control V2 by Brainworx
This library features a vast variety of garbage including glass, recycling and rubbish, falling through chutes and colliding with large plastic bins.
Mid-Side recordings are presented in their raw, uncoded format as well as decoded stereo files for efficient editing. Recordings have been processed using the Control V2 plugin by Brainworx.